CHAMPAGNES BERNARDIN
A Unique Savoir Faire and a tradition of quality
When the first member of the family decided to grow wine, around 1840, he chose to do so at the highest altitude location of the whole area of Champagne AOC appellation: the village of Trépail.
The focus of the family has remained the same since the origin, striving for perfection and typicity in the vineyard. Jean Christophe Bernardin still remembers his own grand-father saying: "We want a Champagne with both a deep purity, and great complexity…"
Our lush green vineyard is where the story begins. Each vine has been carefully selected, one by one. For over a century now, Chardonnay dominates with 97% of our Premier Cru vineyard.
High altitude and chalky côteaux combine to the effect of exceptional purity and minerality in our wines. With a view to keeping minerality in balance, 30% of our crop is removed early and laid to rot on the soil, before the harvest. As a result, the aromas concentrate in the 70% of the fruits left, thus triggering the chain of reactions leading to greater complexity.
Furthermore, to obtain the delicious signature yellow-ripen-fruits flavor, we traditionally harvest late, a week or two after all our confreres…
Other Champagne winemakers press a batch of grapes several times. Instead, we only use the first pressing – the cuvée – which gives the best juice, to make our Champagne.
Tradition and passion are further demonstrated when we let our wine age in our cellar during a few weeks in oak barrels. It is then drawn off into bottles and aged several years before degustation.
3 hectares (7,4 acres), Premier Cru, Reims mountain.
Grape varietals: Chardonnay 97%, Pinot Noir 3%.
Terroir: Limestone 80%, Sand 10%, Lignite 10%.
Vineyards: mass selection, 40 to 50 years.
 Champagnes: Blanc de Blancs 1er Cru, 100% Cuvée, 100% old vines.
Production: 15.000 bottles/year
CHAMPAGNES BERNARDIN
Brut tradition 1er cru Blanc de Blancs
Brut tradition 1er cru Blanc de blancs
100% Chardonnay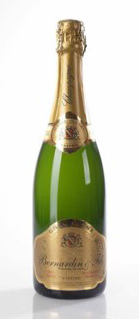 Brut prestige 1er cru
Blanc de blancs
100% chardonnay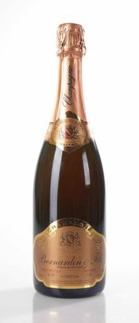 Brut rosé 1er cru
85% Chardonnay, 15 % Pinot noir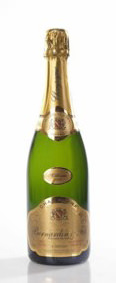 Millésimé 1er cru
100% chardonnay
CHAMPAGNES BERNARDIN
Millésimé 1er cru blanc de blancs, 2009
| | |
| --- | --- |
| ORIGINE | 50/60 years old "la vigne d'Ambonnay" |
| VARIETAL | 100 % Chardonnay |
| AGEING | 7 years |
| TASTING NOTES | Fine & Complex , round, mirabelle, yellow peach, delicate oak and honey notes |