T h e   V i n e y a r d
Our estate (7000m2) is established in CONGY, a little town in Marne, situated  half an hour away from Epernay, between the White Coast and the Sézannais vineyard.
The story begins in 1945 when Olivette and Ange Breton decided to produce and sell their own champagne. They started with 5 ares of vineyard and produced a year 3000 bottles. Since then, through gradual purchase, development and expansion, the  property has grown. Today, the Bretons can boast a production of 170 000 bottles a year, from the 17 hectares of vines spread around the country side at Congy, Ferebrianges, Beaunay, Etoges, Sézanne, Mareuil sur Ay, Ay, Passy sur Marne and Saacy sur Marne.
Our cellars, typically from the Champagne region, represent a surface area of about 1200 meters square and some 600 000 bottles are stored in the various parts of the winery.
The traditional cellars have been hand-hewn from the stone by Ange Breton over the last 60 years and they fulfill all the necessary conditions to allow our vintages to mature happily.
Being Producer-Worker, patience and rigor are the key words. The know-how of CHAMPAGNE BRETON FILS has been handed down from generation to generation.
From now-on, our estate house become incontrovertible in the Champagne world as we are part of the first Producer-Workers of Champagne. The quality and diversity of our vineyards and the excellence of our methods, respecting the wine making, will seduce you.
With CHAMPAGNE BRETON FILS you will share unforgettable moments!
CHAMPAGNE BRETON FILS

BRUT TRADITION
33% Pinot Noir / 33% Pinot Meunier /
33% Chardonnay
3 Years in the celllar

DEMI-SEC TRADITION
33% Pinot Noir / 33% Pinot Meunier /
33% Chardonnay

BLANC DE BLANE BRUT
100% Chardonnay

BRUT DE BRUT
50% Chardonnay / 50% Pinot noir

ROSÉ BRUT
40% Chardonnay / 42% Pinot Meunier /
18% Wine of Coast of Champagne (made by ourselves)

GRANDE RÉSERVE BRUT
100% Chardonnay

COTEAUX CHAMPENOIS ROUGE
100% Pinot noir

BRUT PRESTIGE
50% Chardonnay / 50% Pinot noir

MILLÉSIME (VINTAGE)
100% Chardonnay

CUVÉE DES TONNELIERS
70% Pinot noir / 30% Chardonnay
Esprit de Collection
BLANC DE NOIRS
| | |
| --- | --- |
| BLEND | 85% Pinot Noir Au Grand Cru, 15% Pinot Meunier Mareuil sur Aÿ Premier Cru. |
| AGEING | 5 years in cellar. |
| APPEARANCE | Golden robe, light clings to the fine bubbles' volutes. |
| NOSE | This Blanc de Noir flavorings express all the complexity and fullness of this great champage. |
| PALATE | Powerful and vinous, its texture is rich, ample and structured. In mouth, this reveals contrasting fruits, spices, ripe wheat and honey flavors. |
| WINEMAKER'S COMMENT | Pinot Noir brings structured and powerful notes and Pinot Meunier tempers the strength of the first with fruity accords. A subtle composition. |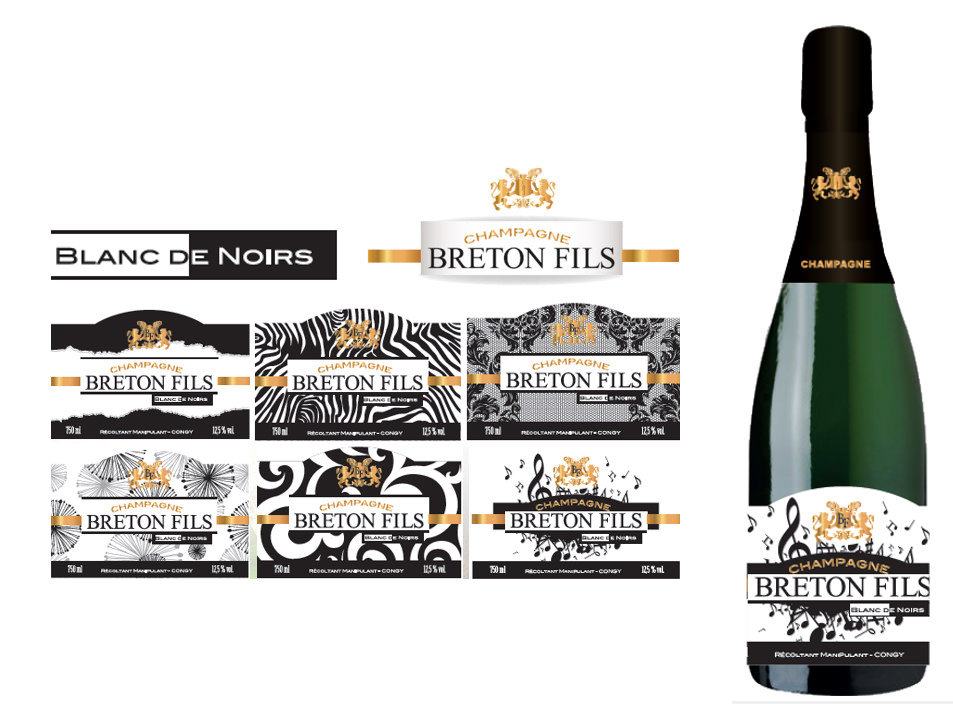 CHAMPAGNE BRETON FILS
Cuvées Grandes Caves
(Minimum of 6 years ageing in the cellar)


IMPROMPTU BRUT
100% Chardonnay

SARABANDE BRUT
40% Chardonnay / 42% Pinot 18% Meunier /
Red wine Coteaux Champenois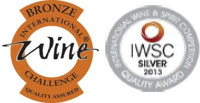 SYMPHONIE BRUT
50% Chardonnay / 50% Pinot Noir

MADRIGAL BRUT
85% Pinot Noir Aÿ Grand Cru
15% Pinot Meunier Mareuil sur Aÿ Premier Cru