DOMAINE COLOMBIER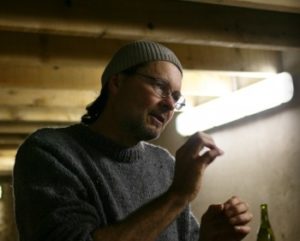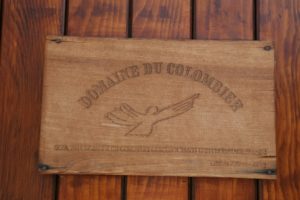 CROZES HERMITAGE , Jeunes Vignes, red wine
The young vineyard cuvee is produced from young vines grown also on the two vil- lage terroirs: Mercurol and Tain l'Hermitage. There are several plots planted at different times, but the average age of vines is 15 years. The varietal is exclusively Syrah.Also, leaves are trimmed around the fruit for optimal exposure to sunlight, and grapes are harvested by hand.As with our red wines, we do not use industrial yeasts.
Grapes are de-stemmed, and we allow the vinification temperature to warm up gradually from 20 ̊ to 30 ̊C, which we maintain, to achieve good extraction. Vatting lasts 3 weeks on average, pumping over twice a day, and we always try to wet the whole surface of the cap.
Ageing is in 100% tank cement to preserve the fruit character .
The Crozes Hermitage red 2014 is ruby red and very fruity ; the tannins are supple and elegant. It is ideal with barbecue meats.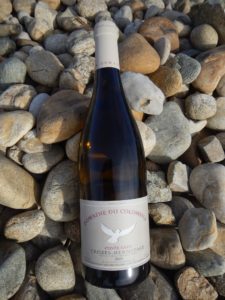 CROZES HERMITAGE white 2014
This wine is 100% Marsanne  from a clay-limestone soil.
We look for elegant and perfumed white wines. To achieve this we carry out green harvesting to control the yields, and pick as late as possible. The must is lightly sulphured because we do not use any industrial yeasts, leaving the indigenous yeasts time to extract the varietal aromas and create a rich, full texture. Our white wines are aged 60% in tank and 40% in oak to allow  to reach full expression.
The white Crozes Hermitage 2014 displays a complex and powerful character, dominated by almonds and stone fruit; the palate is rich and full, with good structure.
Service : 10 ̊ to 12 ̊C as an aperitif, with fresh water fish or as an excel- lent accompaniment to  white sauces.