It would be difficult to determine how long my family have been linked to the world of vineyards and wine.
Several centuries have probably seen many of them plowing, pruning or harvesting the grapes in the red land in Badarán, in order to obtain the best possible fruit
A plain which is ideal for growing grapes, near San Millán de la Cogolla, in the heart of Rioja Alta and with exceptional soil, altitude and climate conditions, where our Tempranillo, Garnacha, Viura and Maturana Tinta vineyards make it possible for the Martínez Alesanco Family to produce a whole range of wines that would be impossible to obtain in a different environment

A plain which is ideal for growing grapes, near San Millán de la Cogolla, in the heart of Rioja Alta and with exceptional soil, altitude and climate conditions, where our Tempranillo, Garnacha, Viura and Maturana Tinta vineyards make it possible for the Martínez Alesanco Family to produce a whole range of wines that would be impossible to obtain in a different environment.
Valle de San Millán Estate
We are dedicated to preserving our traditions.
Goblet-trained Tempranillo vines, the most important red variety in Rioja, are grown in this estate which offers the best soil (ferrous-alluvial clay soils) and climatic conditions for the cultivation of this noble variety, thus resulting in young red wines with carbonic maceration, with a rich aroma, acidity and body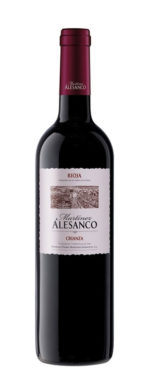 ALESANCO Crianza 2014
DOC RIOJA ALTA
Our most admired wine and the one which has received the most awards, made from Tempranillo and
Garnacha, reminding of red and black berries with hints of vanilla, chocolate and licorice that blend with fine, smoky final notes.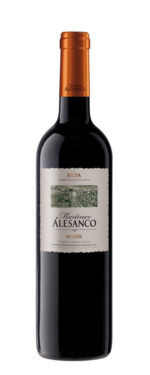 ALESANCO Reserva 2012
DOC RIOJA ALTA
Blackcurrants, blackberries and ripe cherries that evolve slowly along with the vanilla from the wood to show the great aroma complexity of this rich wine that leaves flavors lingering on the palate.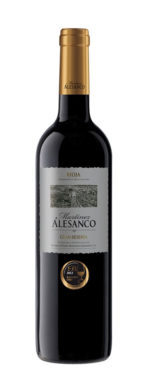 ALESANCO GRAN RESERVA 2010
DOC RIOJA ALTA
With this wine we have recovered the historic grandeur of Rioja Gran Reserva wines,leading this new generation of wines made only in 2001 and 2005 some magical vintages which have helped us to take the lead of Gran Reserva wines in our Designation of origin.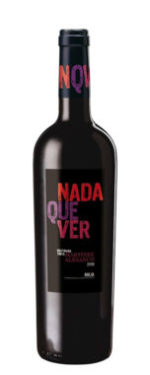 NADA QUE VER 2010
DOC RIOJA ALTA
•A uniqueness that comes from being the first single-variety wine to go on sale since 2004 when we started to develop MATURANA TINTA, a minority variety in Rioja,
which was in danger of extinction.
Varieties :
100% Maturana Tinta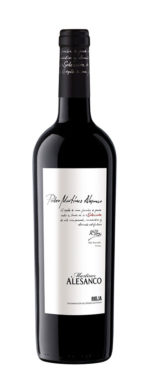 Pedro Martínez Alesanco Selección 2010
DOC RIOJA ALTA
Our most personal wine, showing what the future of our family's wines will be like.
Made with the three most important varieties for our winery
Maturana Tinta, Garnacha and Tempranillo.
An unmistakable wine with a peculiar style that leaves a pleasant impression of finesse and a velvety base offering us a luscious long finish.