Domaines Bunan
Introduction
Once upon a time there was the wine growing area of Bandol… already famed as far back as 5 BC! And in its veins ran the blood of kings: the unique Mourvèdre grape variety that lends the Bandol wines their strength, power and virility. Between Gros  Cerveau mountain to the South, Mont Caume to the East, the Sainte Baume hills to the North and the Mediterranean coast, the Bandol vines roll out on terraces and flourish thanks to our sunny climate, exceptional terroir and particularly chalky soil.
It is here that the wines develop their strong personality and generous character and offer up – to those who know how to listen – the very special music that makes Bandol so unique in Provence, and one of France's very first AOCs (1941).
From time immemorial, the gods have watched over the black Mourvèdre grape, originating from Murviedro in Spain, that has lent the Bandol terroir its legendary reputation.
While some dismissed the wines of Provence in the 16th century, after Provence became annexed to the Kingdom of France, the historians of "fine drinking" never failed to quote Bandol! Two centuries later, thanks to its good seafaring ability, the wine of Bandol sailed the seven seas, all the way to the French Indies. It was even served at the table of Louis XV, who appreciated it so much he drank it daily.
At the time, the authorities impeded wine growing in favour of cereal crops, but the Bandol terroir received preferential treatment due to the interest of  its  wines.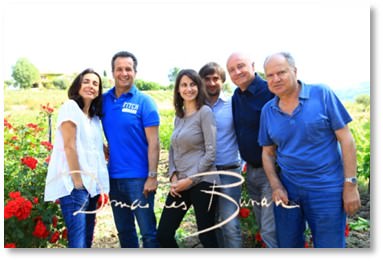 MOULIN DES COSTES

MOULIN DES COSTES
AOC Bandol, rosé
25% Mourvèdre / 27 % Grenache / 44% Cinsault / 3% Syrah



MOULIN DES COSTES
AOC Bandol, white
50 % Clairette Pointue / 20 % Bourboulenc / 9% Sauvignon / 15 % Ugni / 6% Rolle




MOULIN DES COSTES
AOC Bandol, red
70 % Mourvèdre / 10 % Grenache / 10 % Cinsault / 10% syrah



CHATEAU LA ROUVIERE

CHATEAU LA ROUVIERE
AOC Bandol, rosé
16 % Grenache / 30 %Cinsault / 54 % Mourvèdre




CHATEAU LA ROUVIERE
AOC Bandol, white
95 %Clairette / 5% Ugni




CHATEAU LA ROUVIERE
AOC Bandol, red
90 % Mourvèdre / 10 %S yrah



BELOUVE

BELOUVE
AOC Côtes de Provence, rosé
47 %Cinsault /29 %Cabernet-Sauvignon / 7 %Syrah / 7 % Mourvèdre




 BELOUVE
AOC Côtes de Provence, white
65 %Rolle / Ugni 35%




BELOUVE
AOC Côtes de Provence, red
30 %Syrah / 70 %Mourvèdre